Sustainable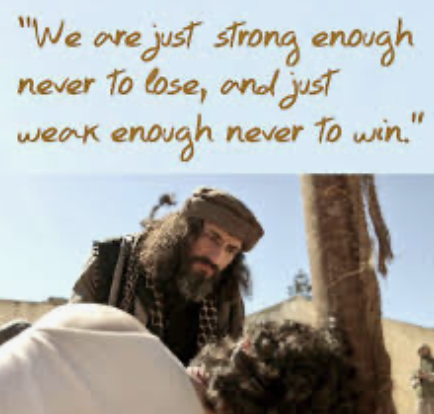 Maggie and I are engrossed in Season 8 of Homeland. She nixes me about 3 of 4 nights when I ask to watch an episode, but I'm slowly getting my way (I would binge watch the whole season in 1 or 2 evenings if I could). Life is busy, and that extra hour on the screen leads to a lot more yawning the following day. Maggie is right.
The leader of the Taliban in the show said the following to his son:
"We are just strong enough never to lose, and just weak enough never to win."
It struck me almost immediately.
That is so often a terrible place to be. In many ways, I think most businesses find themselves "stuck" in this position. If the journey itself were relatively smooth, fulfilling, and rewarding for most of the participants and contributors, you could argue this is just another way of describing a "sustainable" business that lasts years and even decades. The problem is that unless a business feels like it is "winning", its leaders and teams often start to feel like, well, they are losing. That's the place every business needs to avoid.
Building a sustainable business can be extremely rewarding, but if it ultimately gets described in the way the Taliban leader in Homeland described themselves, it will be seen as a failing business, not a sustainable one. And it will be that much more likely to fail.
The words we choose really do have tremendous power.