The Power of a Brick
Many who have worked with me or know me well have heard me talk about the power of an ordinary brick – equating it, of course, to the potential power of an ordinary burrito. I didn't come up with this on my own; it was one of the few inspiring scenes of the 1993 movie Indecent Proposal (so inspiring, in fact, that I list the entire movie as one of my all-time favorites).
Woody Harrelson (actor) said… that Louis Kahn (actual architect) said: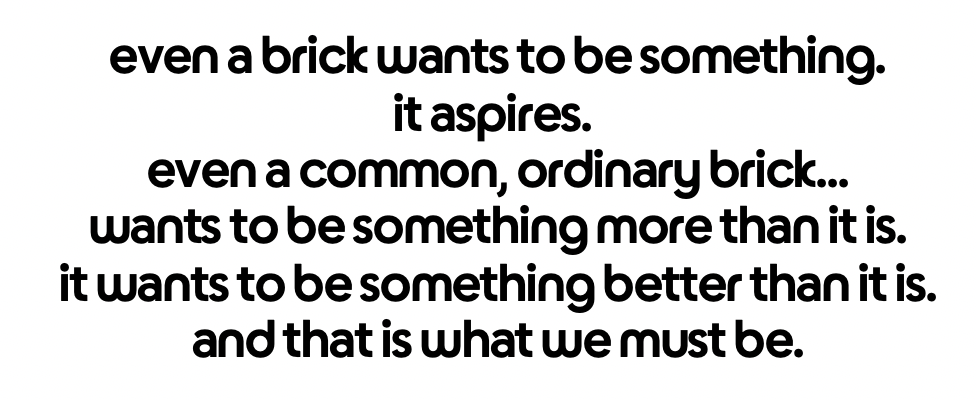 I awoke this past Monday morning to text messages and photos showing our beautiful, recently re-opened, very-much-covid-debilitated Boston Common Boloco restaurant trashed and looted.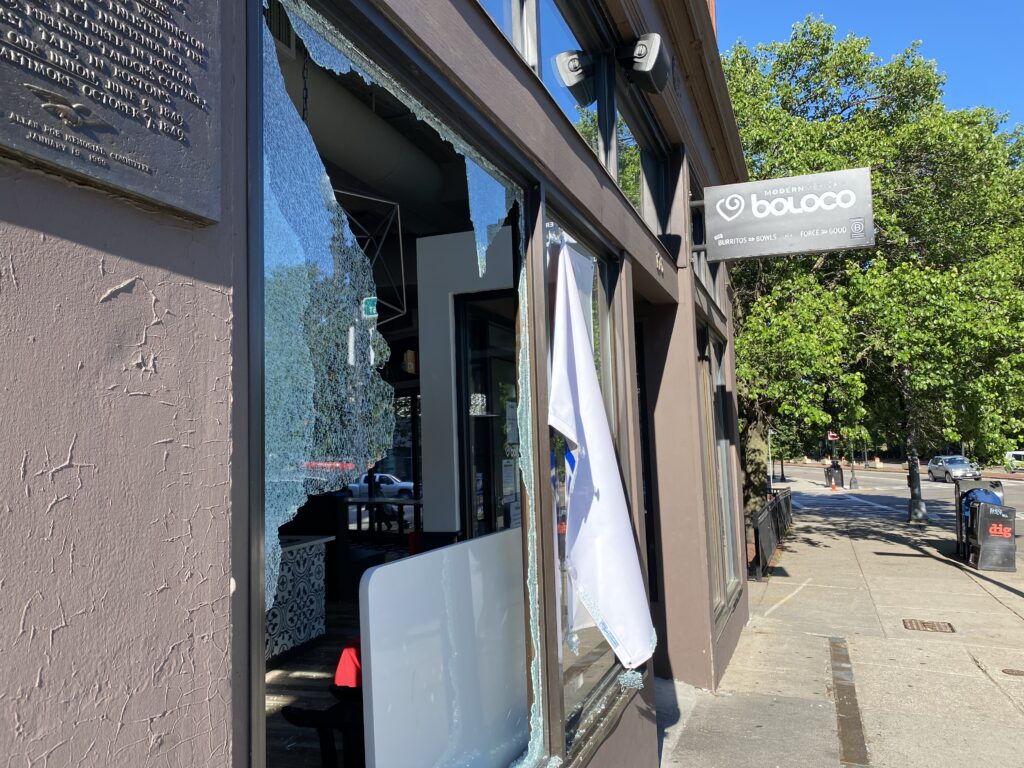 Amongst the many photos I received, I noted one in particular. There it was. A simple, ordinary brick.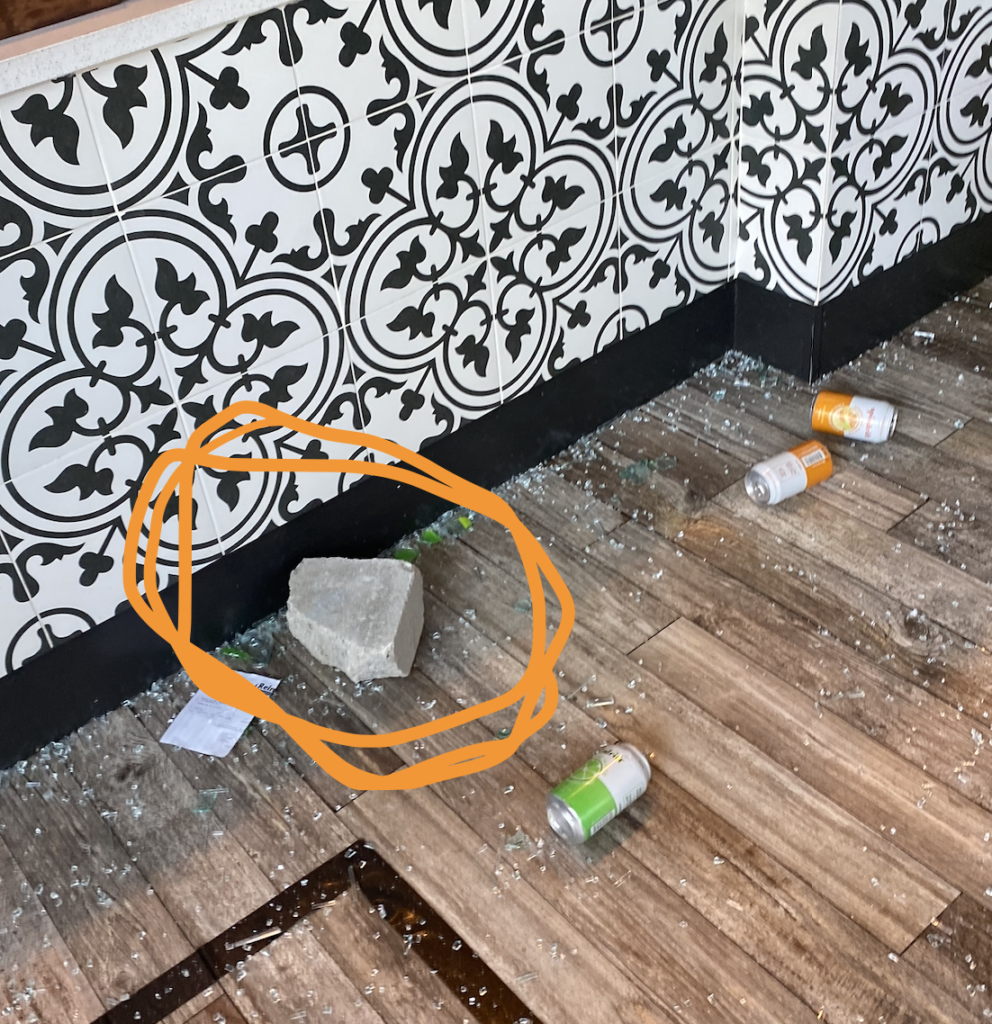 I waited for my internal reaction, but there was none.
I was unphased.
I was not angry.
I felt not even the slightest bit of worry.
On my own terms, I understood.
I blamed nobody.
Well, that last part is not true. I don't blame the people who actually launched the brick through our storefront. Who stole the computers and the cash.
Instead I blame all of us who are complicit in accepting the injustices we see in front of us every day and yet doing nothing about any of it. We who walk by homeless people, most of whom are not white. We who turn or veer away from certain strangers in the street, especially when its dark, most of whom are not white. We who experience frustrating police rudeness only to let it go, knowing that were it not for the color of our skin, rudeness could have been, and too often is, replaced with brutality or even murder.
For over a week now, many people are fighting back. No, it's more than fighting back. People are acting irrationally, that's what they are doing. A black man dies, but its murder and is caught on video, and look at the movement that has taken hold. In many quiet as well as some very public circles, "rational" people of all colors and genders are calling for peace and order. Really? You are calling for peace and order? "That shit's not working," millions upon millions are thinking. And so they take it to the streets.
Chaos and violence, one could argue, paved the way for MLK to do his thing peacefully. And we all know that while MLK didn't condone violence, he understood why riots took place – "the voice of the UNHEARD." The Brits expected the colonists to be rational, but in the end, they chose irrational. The Civil War wasn't rational, not even nearly. But how else was slavery going to really be challenged? Most real change requires irrational passion, irrational effort, and irrational behavior at some point along the way. A part of me hopes people don't stop acting irrationally until something concrete changes. I think most of us can't articulate what that means. But if it means looting and damage are necessary to get the message heard, to keep everyone's attention on the problem, then that's just what it might take.
Here's the thing… the looting and damage is a 2-way street. Just because the shit going the other way is silent and "rational" doesn't mean it isn't happening. Those of us born into privilege, those of us who have found success, carry this disease of racism as effectively and asymptomatically as some of us carry covid-19. We don't know we have it, we display no symptoms, we appear to be safe, we sometimes deny the possibility that we carry it (either because we actually don't see it or we don't want to be "discovered"), but we unknowingly spread further injustice and harm to millions of human beings. Most of us can't even see what our effect is. We are quick to point fingers at others, but are we really looking in the mirror with the same skeptical eye we use to judge others?
I thought about that brick a lot in the ensuing hours, and by the time I asked "where is the brick?", it had been thrown in outside dumpsters. Despite having a hundred other priorities calling for their attention, I asked Erin who was on site to retrieve the brick.
They took a picture of it. Look at it. How powerful it is. How it aspires to be heard, to make a difference, to make change.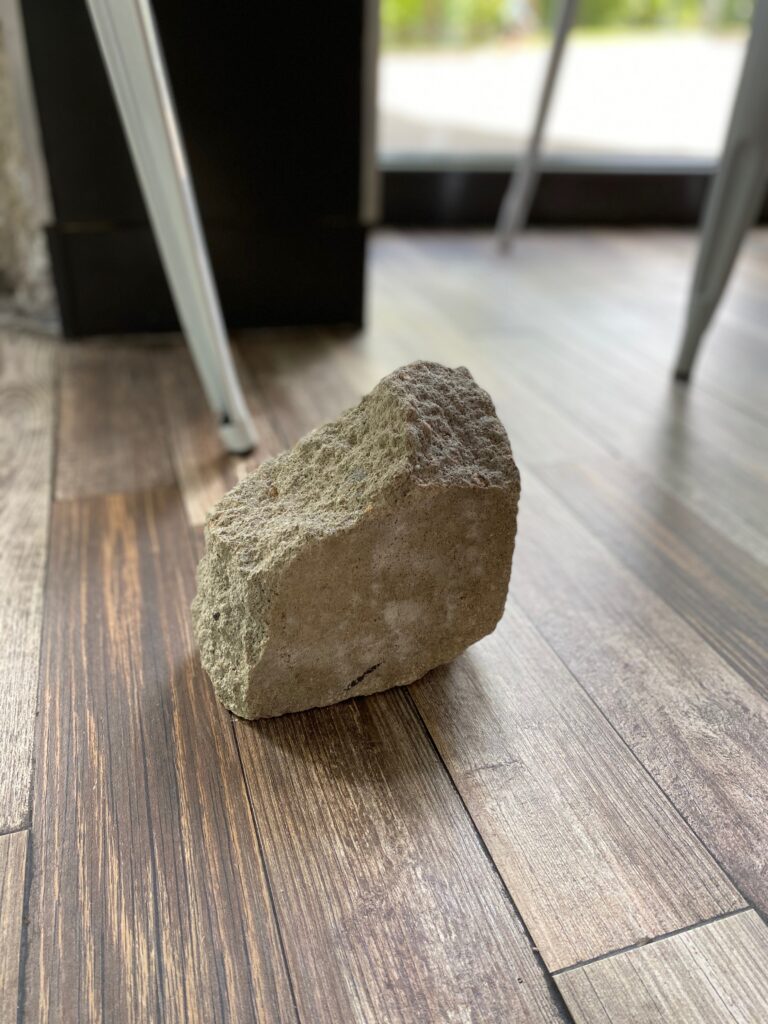 In the evenings since Monday, more bricks have followed in cities around the country, and I suppose our restaurants could be subject to more damage and looting. I won't be angry. I won't be sad. But I might become irrational. That's probably not throwing physical bricks for me, but it could be engaging in uncomfortable conversations, asking hard questions, taking action, showing up in places where we all feel vulnerable. If we can show up to support the frontline workers for the Covid-19 crisis, a mostly invisible disease, we sure as hell can do the same for racism, that other mostly invisible disease, that has plagued our country since its founding.
Invisible, that is, until those common, ordinary bricks made their dramatic entries into our lives and demanded we no longer ignore the problem.