Allergy Scare (Follow Up)
As February began, we had a very serious allergy scare… a young girl who is allergic to peanuts had our Boloco peanut sauce added to her food, despite very clear written warning by the parents who placed the order online. It was scary for us as a business, but any fear we felt paled in comparison to the horror the 8-year old and her parents experienced for the hours leading up to and spent in the local ER. The full story is here if interested, along with how it happened and our responses in the early hours. The happy ending – this time – is that the girl is ok.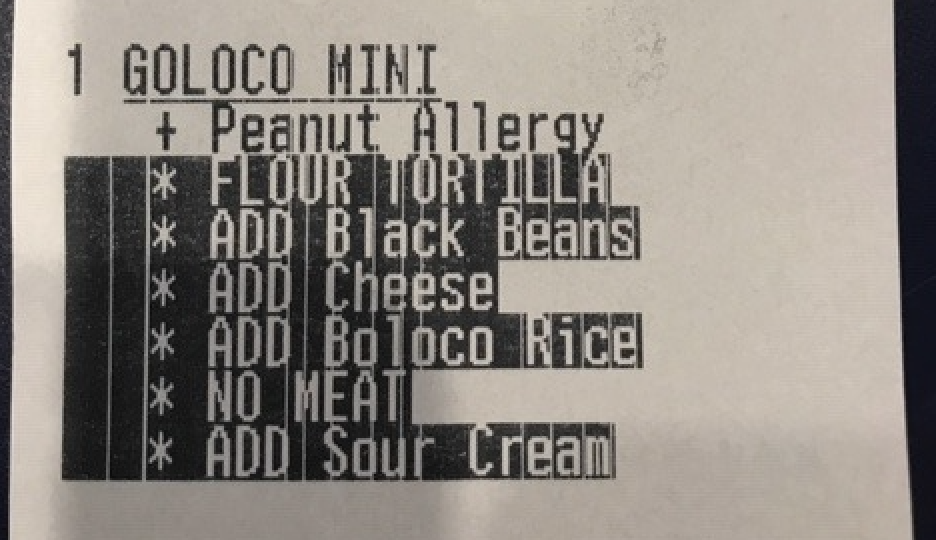 Since that time, nearly every team member working at Boloco (nearly 150 total) has participated in an Allergen Certification course administered by the National Restaurant Association. Awareness throughout the company is at an all-time high, buoyed by coverage in the Boston Globe and the realization that our team members literally have their guests' lives in their hands. A wake up call to say the least.
This certification is only a start. We will be looking at more areas of risk in the coming months and possibly making a very difficult decision on the inclusion of peanuts in our restaurants. It's easy to look down the street at others – Five Guys, as an example – where peanuts are literally strewn around the floor and anyone with such allergies knows they can't enter and that's kind of that. We'll see what we come up with.
On a related note, an even scarier situation is the transmission of food borne illnesses in restaurants similar to ours. We are fortunate not to have had anything happen at Boloco, but we are one of the few. Sweetgreen, Chipotle, and countless others have had to shut stores for days when customers have been sickened as well as when they failed health inspections… if we don't get even more vigilant, the stats are not friendly to operations like ours.
By July 24, 2019, all team members who have worked at Boloco for 2 months or longer will be Serve Safe Certified ("Food Handler" Certificate, I think they specifically call it). The laws in many states now require at least one person on duty with supervisory experience to be Certified, but we are going to go all the way on this available solution to minimize risks to our guests (as well as our own employees and families… we are our own best customers after all!)
Nothing reduces the risk to zero, unfortunately. But constant steps towards risk reduction, greater awareness, and training are critical, and that's our commitment.
PS. To the Williams family, who we spoke to on multiple occasions and met with in person, we won't ever be able to apologize enough about this situation. Thank you for working with us to get all of the details and for suggesting solutions at a time when so many others would have taken a far less constructive path, and understandably so.
PPS. The City of Boston health inspectors were notified and visited the 284 Congress Street the day after this incident and twice since. For what it's worth, here's our latest report: