This isn't FOMO, it's AMO
That's "Actually Missing Out". Lately I've read too many headlines touting companies that I met in the earliest of stages who have hit it big, at least from a fundraising standpoint.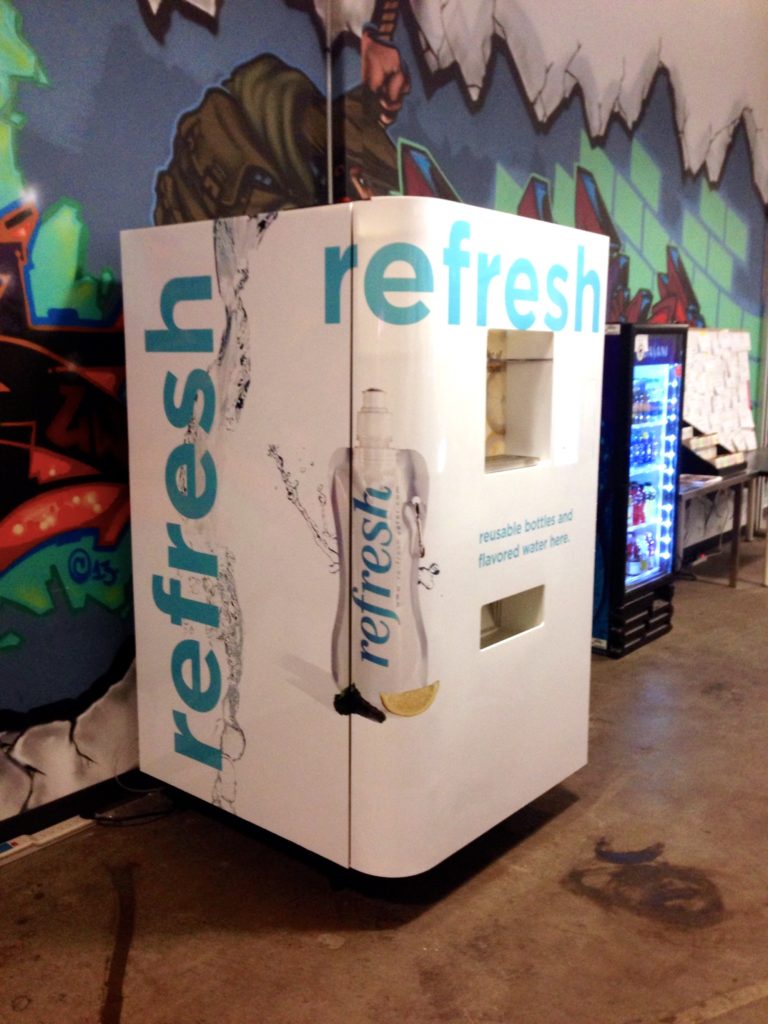 Today it's Bevi… at one time it was called Refresh. Since around 2008 I had this idea that a clean water company was in my future… I called it B'eau L'eau Co (Beautiful Water Company in French, but pronounced Boloco – cute, right?)
When I met Bevi CEO Sean Grundy and his team I was immediately taken by their humility, their eagerness to learn from others, their enthusiasm to let others contribute to what they were building. I knew B'eau L'eau Co wasn't in my future, but contributing through a company like Refresh (Bevi) was right in the crosshairs for me.
An email from Sean in 2014:
"We're hustling to get organized for Techstars Demo Day next week, and we're making good progress on product development as well.

Our prototype in Brooklyn Boulders gym is earning $70-110 per week, which isn't bad for a vending machine. On average, our customers refill bottles 2-3 times before recycling them, so it's becoming clear that there's room for product innovation between single-use bottles and heavy-duty reusable bottles.

Would you be interested in meeting the team and checking out our prototype?"
Between Bo being a newborn at the time, our imminent move to Vermont, and general busy-ness of a 44-year old with 3 kids, etc. I was never able to commit to the $25-50K I wanted to invest in this promising start-up.
Sean reached out one more time as they raised their first $1M round of which $800K was spoken for asking if I would be interested. I don't know if I ever got back to him.
Today, nearly 5 years later, Bessemer announced a $35M investment, bringing Bevi's total investment dollars received to $63 million. God only knows at what valuation.
Proud of these young entrepreneurs who stuck to their guns and made something special happen in the ever-evolving beverage business. I only wish I had motivated at the moment of truth to join them on the journey. That said, the tendency now will be for me to jump at more opportunities before they are clearly winners… FOMO at its best. Perhaps AMO isn't so bad as long as I can acknowledge it, learn from it, and consider it as future opportunities present themselves.