My Heroes of 2014 – and Travis Kalanik, Uber CEO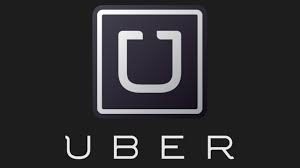 Travis began a leave of absence from Uber this week. A long time coming. The passing of one's mother would certainly knock anyone  off balance, especially if major teetering was already taking place. I hope he finds peace and spends time with his Dad who was also injured in the boating accident. Truly tragic.
I decided to look back at my relationship with Uber as a result of his sabbatical… as a customer, my Uber journey began in 2011; as a driver in 2013.
In early 2015 I wrote a journal entry thanking a few people who had made a difference in my life in the super transitionary year of 2014.
My first hero was to Pel Stockwell, good friend from Boston, who handed me a NY Times article on New Years Day 2014 in Bethlehem, NH, about drones. I ordered my first Phantom 2 while still reading the article. That led to this and this and this and much more. I ended up buying Pel a drone a year later but he crashed it shortly after receiving it.
I also called out Dan Levitan of Maveron in Seattle as well as Ron Shaich and Chuck Chapman of Panera. Supporters of mine during a time when I really needed supporters.
Among others, I thanked 750words.com for getting me to write every day… for a few months anyway.
Finally, I thanked Travis of Uber.
"Next, to Travis Kalanik, CEO of Uber, you've never responded to one of my emails, and for that alone you get 3 stars in my book. But dude, you created Uber and not only have I loved my 300+ rides as a customer, I became a driver from November of 2013 to April of 2014, wrote all about it here and loved the challenge of pleasing people and being constantly evaluated. Most unexpectedly and importantly, driving for you gave me a new paradigm with which to think about my next project which is a continuation of the mission we pursued at Boloco related to improving the lives of people in low income jobs. Now please respond to my emails and I'll give you a solid 4.0 rating. If you hire me to overhaul your driver culture and allow me to build something special that cultivates long-term loyal drivers and riders alike, I'll even consider a 5 and drop everything else I'm doing.  I'm mostly not kidding."
Here are some of the letters I sent. I have a few friends who knew someone on the Uber board. Because of this, it was confirmed that Travis had been made aware of my letters. I never received a response regardless. I wish I had, but I understood why I hadn't.
Bottom-line… I saw a missing piece of the Uber Puzzle. It was driver culture. It was nearly non-existent. As though the drivers were machines in a factory. I thought I could lead change in that critical component of any business.
From: John Pepper 

Subject: Uber "Double Agent"

Date: January 7, 2014 at 11:32:07 AM EST

To: travis@uber.com

Travis,

Like many, I'm obsessed with Uber.  

Both as a customer, of course, but also was curious enough in October (exactly one day after I resigned from the restaurant company I started and ran for the last 17 years) to help my UberX driver from Chicago to O'Hare earn an extra $250 by signing up to be a driver myself.  (I still have a perfect 5-star rating – though I confess I drive Uber only after I drop my kids off at school, and then "Uber as close to home as I can get".  I drive my Jeep Wrangler Unlimited, but just bought a Tesla, which your Boston team has now approved, and will enjoy watching Uber riders eyes light up when they hop in!)

I've given myself until Labor Day to start "worrying" about what's next in my entrepreneurial career… UNLESS lightning strikes.  Upon some reflection, I have realized that a meaningful position with Uber (and less than a handful of other companies at the moment) would count as a lightning strike, and so I send you this note.

My bio is attached… if anything I've said or anything I've done gives us a reason to meet, I'll be in SF (looking at schools with the family) Jan 21-24 and would love to get together. 

In the event we do not connect, congratulations on continuing to build such a game-changing business.  I am a steadfast ambassador of what you are doing.
A month later, soon after the Boston Globe published a
story
on my escapades with Uber, I saw that Travis himself had begun Ubering.
From: "John Pepper (personal)" <seabird37@gmail.com>

Subject: #CEOuberXing… Boston globe

Date: February 22, 2014 at 9:51:08 AM EST

To: "travis@uber.com" <travis@uber.com>

Travis,


Glad you got out on the road.  It IS a TRIP! 🙂

I had written a few emails to you which may just be buried in your inbox (I know how that goes)

Part 1 of 3 of my very junior varsity blog on this is here.

Next visit to SF I would still love to meet.  I'm a transportation nut, an uber fanatic, and looking for next "big" thing…..
Incidentally, the video mentioned above that my daughter Tibby and I put together eventually saw over 20,000 views.
No response, unfortunately. Even another gentle nudge from a friend who was friends with that same Uber board member.
I wrote one more time months later – more directly this time.
From: John Pepper <seabird37@gmail.com>

Subject: Let's talk driver culture

Date: November 4, 2014 at 5:30:15 AM EST

To: "travis@uber.com" <travis@uber.com>

Travis,

I'm the guy that turns your drivers into the most maniacally loyal team of partners imaginable. 

I've written lengthy prose earlier this year trying to get in front of you – even using long-time friend _______ to help to no avail. 

Let's do this though. I can help you win over the long haul.  
I guess the lesson here is one that all of us must remember. You can write and write and write, and try to get yourself noticed, but even with connections and passion and skills there are times when your voice will be muted and left unheard. It's hard. You keep going. Keep writing. Don't stop.
Today, mainly because of the actions of Uber's CEO (and hardly just related to me) I'm a nearly exclusive Lyft user. I
wrote about my love of Lyft
a couple of years later, and like Avis, as #2, I really do think they just try harder. If things continue to go as they have been, of course… unlike Avis, Lyft may actually take over the #1 position.
A CEO like Travis doesn't have to respond to people like me. I get that. But how he treated so many other people along the way is unforgivable. I hope he finds peace with the very sad passing of his mother a few weeks ago, first and foremost. And perhaps a little time away will give him perspective to return to the world of entrepreneurship (Uber or otherwise) with a healthier perspective and concern for how his actions affect others.
The happy ending to this story? Shabih, the Chicago-based driver who got me into this in the first place, received his $250 for the time I spent behind the wheel. And I still "go online" for Lyft and Uber up here in the Hanover, NH… though that usually doesn't mean I get to drive anyone around. Ride-sharing supply and demand have not yet found themselves in rural areas. Time to change that.