19 in September
I made a commitment to write and publish every day in September. I didn't make it. But I did do 19 out of 30 days, and that actually feels pretty good looking back. There were 2,932 views in September, which is the 2nd highest month since starting this blog in 2017. Most of those came from the post "I'm John and I'm a Racist". The most views in a single month was June 2020 at 5,870, based on the "Power of a Brick story" related to our thoughts and insights on the Black Lives Matter movement and the protests in Boston.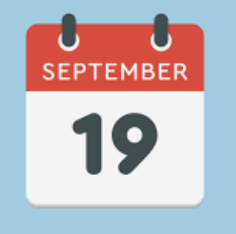 I've been writing every day, that all being said. But some of it just doesn't feel post-worthy. With 26 days left in this month of October, my goal will simply be to beat what I did in September.
To do that, I'll publish some writing that I would have previously deemed un-post-worthy. An important muscle to exercise in and of itself.
Starting now.