Happy 2018 to my Boloco Family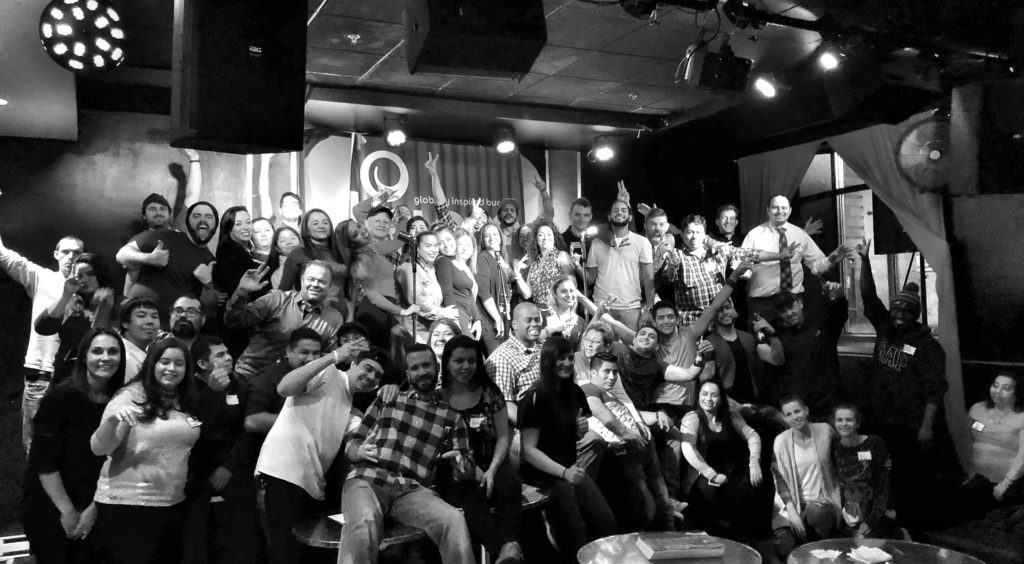 Happy New Year, Boloco Family!
I'm sending this to all 140 of our Boloco family members. We are a smaller family than we used to be, but, I hope, and I believe, much closer than ever before. I prefer small and close to big and disconnected. I know many of you do too!
2017 was a year in which we rebuilt our financial strength, our unique character, our spirit of generosity, our confidence in a brighter future. It wasn't a perfect year, but it was a good year. Perhaps a very good year! I can't remember any time where I felt better about the people who make up this team and family than I do today. We surround ourselves with kind-hearted people, who care about and help others, who use Boloco to better their lives and futures, and who speak up about how to improve our business more and more often.
It's sometimes scary to say something like "I feel like 2018 is going to be our best year ever!" What if it isn't true? People might say I wasn't being truthful. But honestly, I feel like 2018 is going to be one of our very best. We have worked hard to be here. I find myself energized and hopeful this early morning of January 1. There are many good things happening that aren't yet visible to all – and especially not to our customers… yet – that lead me to believe this.
A few things I would like to see happen this year:
Minimum wage at Boloco for full-time adults moves to $13/hour by year end.
Average wage at Boloco improves to $15/hour by year end (we are just over $14 today)
Our focus on "Coaching" spreads to everyone in the company, with no exceptions, by September. No person at Boloco is left behind on receiving mentorship, a listening partner, a person to lean on in order to reach our individual goals and dreams.
Team Leads who become true coaches (as opposed to "supervisors") will see their minimum wage increase to $16/hour by year end, with potential to climb higher.
Our standing as a certified B-Corporation will matter to each of us in a way that motivates and drives us… versus today where most of you reading this still have little to no idea what a B-Corporation means or why it matters. I'll say this… to me, it matters as much as anything we've ever done at Boloco since 1997.
Responsible profitability. Focus first on the lives and futures of our Boloco family, take extraordinary care of our guests, unique and delicious food and beverages, leading to respectable profits that sustain our businesses and allow us to invest further in our future and our mission.
Thank you again.
With sincere gratitude,
John Pepper
---
Feliz Año Nuevo, Familia Boloco!
Estoy enviando esta carta a los 140 miembros de nuestra familia Boloco.  Somos muchos menos de los que soliamos ser, pero espero y creo que estamos mas cercanos unos de otros que antes.  Prefiero pocos y cercanos a muchos y desconectados.  Se que muchos de ustedes tambien lo prefieren asi.
2017 fue un año en el que reconstruimos nuestra solidez financiera, nuestro carácter único, nuestro espíritu de generosidad, nuestra confianza en un futuro mejor. No fue un año perfecto, pero fue un buen año. ¡Quizás un muy buen año! No recuerdo ningún momento en el que me sintiera mejor con las personas que componen este equipo y familia que hoy. Nos rodeamos de personas de buen corazón, que se preocupan y ayudan a los demás, que usan Boloco para mejorar sus vidas y su futuro, y que hablan sobre cómo mejorar nuestro negocio cada vez más a menudo.
A veces dificil decir algo como "¡Siento que 2018 va a ser nuestro mejor año!" ¿Qué pasa si no es cierto? La gente podría decir que no estaba siendo sincero. Pero, sinceramente, creo que 2018 será uno de los mejores. Hemos trabajado mucho para llegar a este punto.   Me siento lleno de energía y esperanza hoy 1 de enero. Están sucediendo muchas cosas buenas que aún no son visibles para todos, y especialmente no para nuestros clientes …  y aún asi, sigo creyendo esto.
Algunas cosas que me gustarían que pasaran este año:
– Subir el salario mínimo en Boloco  a $ 13 / hora para finales del año.
– Mejorar el salario promedio en Boloco a $ 15 / hora para finales del año.
– Que nuestro enfoque en "Dar soporte a las personas" se extiende a todos en la compañía, sin excepciones, para septiembre. de este año.
– Que los líderes del equipo que se conviertan en verdaderos entrenadores (a diferencia de "supervisores") verán que su salario mínimo aumenta a $ 16 / hora al final del año, con el potencial de subir más.
– Que nuestra posición como una Corporacion B certificada sea importante para cada uno de nosotros de una manera que nos motive e impulse … en comparación con la actualidad, donde la mayoría de los que la leen  este mensaje todavía tiene poca o ninguna idea de lo que significa una Corporacion B y por qué es importante. Dejenme decirles…   para mí, importa tanto como cualquier otra cosa que hayamos hecho en Boloco desde 1997.
– Rentabilidad responsable. Enfóquese primero en la vida y el futuro de nuestra familia Boloco, cuidemos extraordinariamente a nuestros huéspedes,  a nuestra muy deliciosa comida y bebida, generando ganancias respetables que mantengan nuestro negocio y nos permitan invertir más en nuestro futuro y en nuestra misión.
Gracias de nuevo.
Con sincera gratitud
John Pepper